Donations
Trinity United Church accepts donations in the form of cheques/cash, etransfers, and pre-authorized payments. Please include your name and indicate with your payment what the donation is for (eg. general, mission and service, etc.) so that we can allocate it correctly. Donations over the amount of $20.00/year will be issued a tax receipt in January of the following year.
Your generous donations keep our community of faith thriving! Consider donating today.
Cheques:
Cheques can be made out to Trinity United Church, and mailed or dropped off at the church:
1515 6th Street, Brandon MB, R7A 6B3
Etransfers:
Etransfers can be sent to our email address [email protected].
Trinity has automatic deposit so no password is neccessary.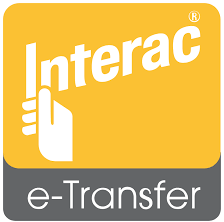 Pre-authorized Remittance:
Would you like your monthly donation to local expenses and mission and service to be a pre-authorized automatic payment from your bank? You can download our pre-authorized remittance (PAR) form below, or come down to the office to fill one out. New PAR Members are required to provide a void cheque with their consent form.
If you are already a PAR member and would like your donation amount changed, please fill out and return the provided form and/or come down to the church office. No need for a void cheque! Depending on the timing of your request, changes may take another PAR cycle to take effect.
---
About Us
Established in 1962, Trinity United is an Affirming church located in Brandon's South End.
Drop By:
1515 6th Street
Brandon, Manitoba
R7A 6B3